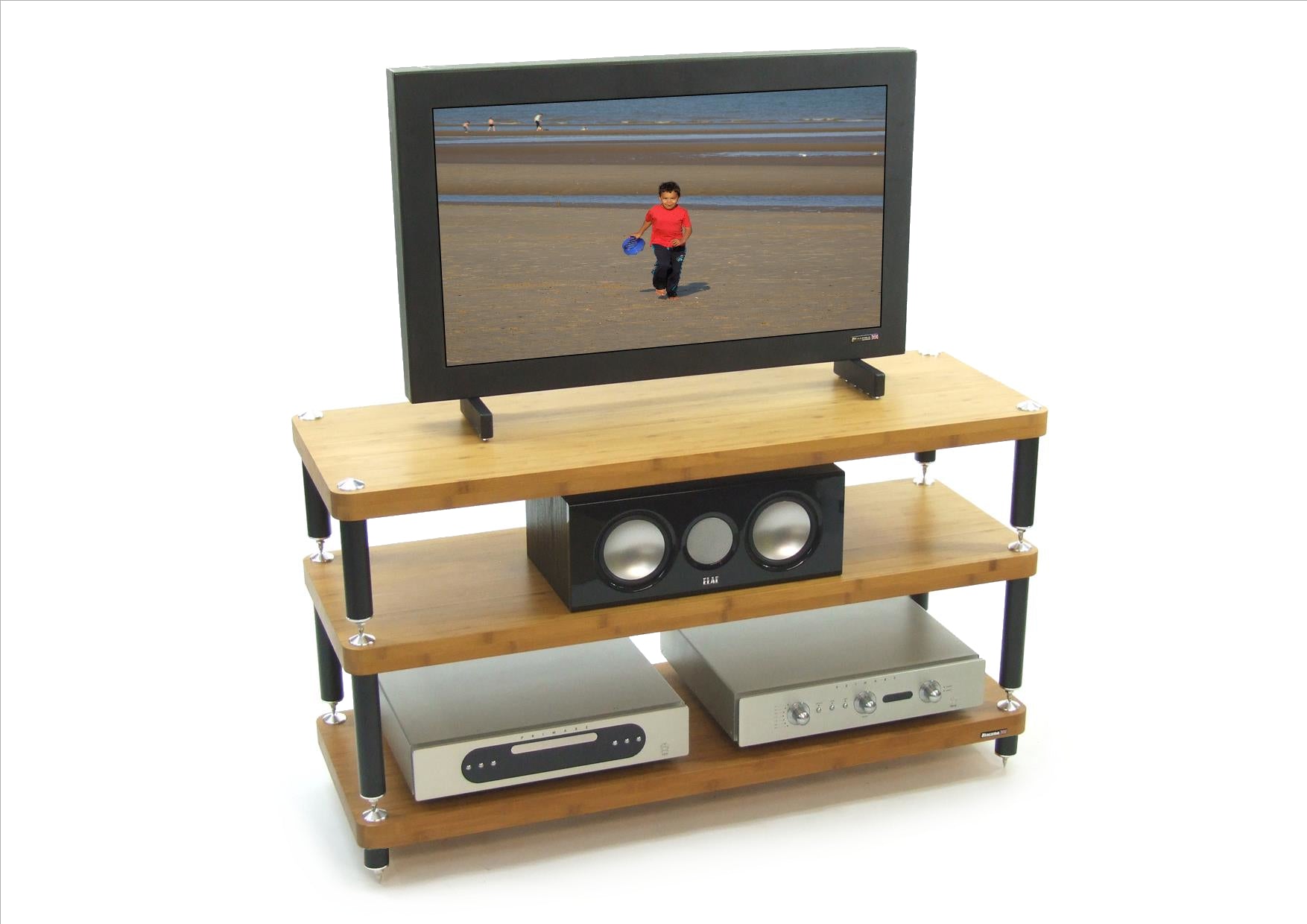 All Atacama TV stands are modular and benefit from the same isolation and resonance control features developed for the single width hifi versions.
Based on the award winning Evoque Eco 60-40, a double width 110-40 is available (What Hifi? Sound & Vision best equipment support 2014),along with the 
Evoque Design Edition
 which is individually handmade and finished to order. Up to five modules of Evoque can be used.